Highlights
Agenda at-a-glance
Venue
Partners
Tuesday, February 14th, 2023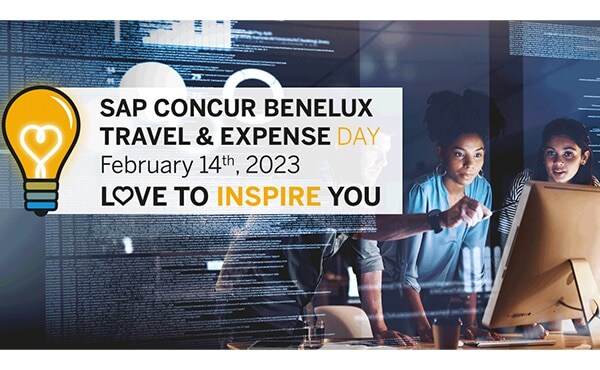 Join us for this one-day, complimentary event to get inspired & exchange knowledge with your peers and SAP Concur experts. Discover the latest industry trends, valuable solutions for your organization, and how to maximize your SAP Concur investment. The jam-packed agenda offers fully immersive educational sessions, ample opportunity to network, and personalized experiences, just for you.
Highlights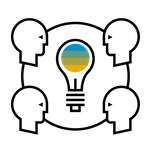 Discover your potential and expand your knowledge
Tips and tricks? Best practices? We've got 'em. We're going to tackle the biggest questions related to Travel & Expense most relevant to you right now, whether you just started using SAP Concur, or have been using for years.

Optimize your programs and policies with experts
Connect with SAP Concur experts for the hottest new solutions in travel & expense, and hear how they can help your organization be more efficient.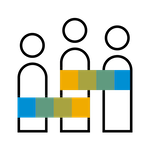 Customer Connect
Take advantage of meeting other Benelux SAP Concur users to share knowledge, exchange ideas and to ask questions directly to your peers in the industry.
Agenda at-a-glance
February 14, 2023
Registration, breakfast & networking
In dialogue with your peers
Customer panel discussion
Session 1: Compliance Breakout
Session 2: Compliance Breakout
Session 3: Travel & Sustainability Breakout
Quick break/change rooms & drinks available in rooms
Session 1: Partner breakout
Session 2: Travel & Sustainability Breakout
Session 3: Travel & Sustainability Breakout
Session 4: Compliance Breakout
Available during breakout sessions
Guest speaker Jan Lammers closing session
Venue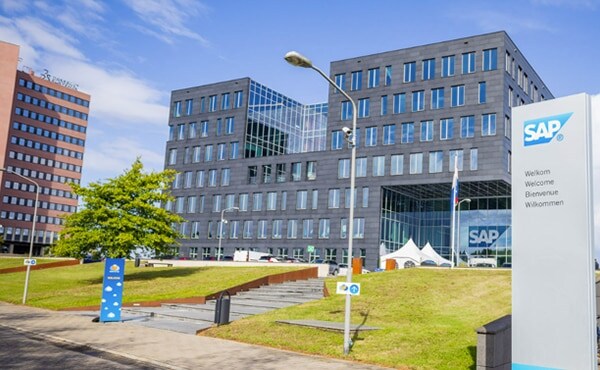 SAP The Netherlands
Amerikastraat 10
5232 BE 's-Hertogenbosch
The Netherlands