Compliance is in the spotlight
Your job and company's reputation draws attention every day. SAP Concur offers a range of solutions to help you manage compliance across your travel, expenses and invoices in every stage of the spend funnel.
Expense compliance in a nutshell
Expense claims need to comply with your company travel and expense policies but also tax agencies regulations. With SAP Concur, you can analyze your spending to tackle non-compliance while also identifying opportunities for VAT reclaims.
Verify policy compliance and comprehension by reviewing expense claims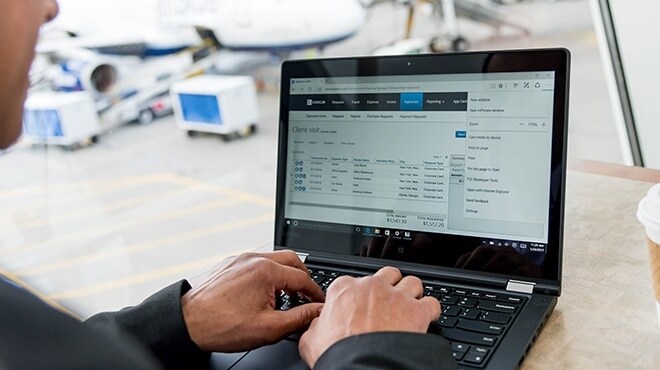 Policy communication and comprehension is key for your staff spend & purchases. If you're not auditing your expense claims, errors can slip through. If you're auditing internally, let Concur take the pressure off by managing the entire process from start to finish. We can check claims against company policies and receipt information so you only pay what is owed.
Get help from VAT experts to put money back in your budget
VAT and Tax declarations regulations can be complex. When you combine Concur data with support from our tax partners, you can claim back more of what you're entitled to across all your spending.